As many of you may know, Art Forms & Theatre Concepts, Inc. is celebrating its 25th year, and with it experiencing some wonderful and growth pains. Recently we were priviledged to produce some wonderful productions telling some of the stories we as African-American have endured., including TONI Morrison's "The Bluest Eye", and Shirley Hardy Leonard's "Miss Dessa". Both stories dealt with common issues experienced by families regularly.  These were purely from the African American's point of view and how they dealt with them. Both were well received, and from the audiences' point of view, it also allowed us to learn even more about what residents and visitors to the Lowcountry really wants to see from us next.
Founder and Executive/Artistic
Dear Patrons, Friends and Benefactors,
First, let me wholeheartedly thank you for the support and encouragement you have given Art Forms & Theatre Concepts (AFTC) and to me personally over these extraordinarily successful past twenty-five years. It is through your unwavering support and generosity that we have been able to become the premier African-American Theatre Company in South Carolina performing before local and international audiences. With your invaluable assistance Art Forms & Theatre Concepts continues to accomplish its goal of providing high quality theatre by respected playwrights highlighting local and national talent. As we approach our 26th Season we hope to inspire the new developers and major corporations locating to the area to include Art Forms & Theatre Concepts, Inc. in their annual giving of time, resources and their funding so that we may continue to serve our very diverse community. AFTC has proudly presented over forty major staged productions including three world premieres before more than 30,000 local and international audience members. Over 5,000 youngsters have been involved in our outreach programs as we provide in-school workshops to adolescents and teenagers interested in theatre and we have provided internships to more than 30 young men and women in our main stage productions. In addition, we continue our outreach to special needs organizations and we serve as a launching ground for many local artists interested in theatre as a career. AFTC also continues its involvement in coordinating Youth Anti – Violence Programs using art as therapy and we serve as City Appointed Ambassadors to visiting dignitaries. AFTC's long term goal is to remain a unique experience and to be a vehicle with diversity and expansion beyond what we have so far accomplished; the off-shoots that we will generate are just being realized; the social issues we will reflect are just budding; and the cultural revolutions we are fomenting by touching lives are immeasurable. Your continued support of Art Forms & Theatre Concepts will ensure that we remain the premier African American Theatre Company in our region and continue to be a sparkling jewel in Charleston's International Arts Community. Please encourage your family and friends to become an integral part of the history-making Art Forms & Theatre Concepts experience by contributing to our efforts.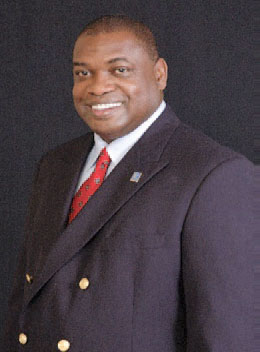 Chairman, Board of Directors
Art Forms & Theatre Concepts, Inc., is the premier African American Theatre Company in the Lowcountry.  Our mission is to provide professional quality theatre by respected playwrights depicting the African American experience.  We believe this is a worthwhile and rewarding endeavor and thank the many friends and patrons who have taken up the cause.The benefits speak for themselves.  Since its founding 25 years ago, Art Forms has delivered a long list of wonderful and stirring theatrical experiences – such main stage productions as "One Monkey  Don't Stop No Show", "Livin' Fat", "Hush Dat Gullah", "God's Trombones", "Debutante of the Season", "The Piano Lesson", "Raisin In The Sun", "Seven Guitars", "Dreamgirls", "Bubbling Brown Sugar", "Mahalia", " Ain't Misbehavin",  "The Old Settler", and our most recent productions "A Tribute to Paul Laurence Dunbar", "The Bluest Eyes" and "Miss Dessa".  Now as we prepare for theatre after COVID-19, we solicit your support. I am proud to be the Chair of the company's Board of Directors.  One of my goals is to continue to work with board members and prospective benefactors to increase the resources available to this most talented company.  It is my belief that the theatre arts are a vital component of a community's lifeblood.  The arts reflect on our past, enliven our present, and brighten our futures.  They bring us together to contemplate and celebrate our lives.  Additionally, they open a door to our collective soul, enabling us to better understand our individual and communal experiences. We are indeed fortunate that so many people and organizations believe in the value of theatre, and we are genuinely grateful for the City of Charleston's support of our mission, however we still need your support. I hope that, you, too, will consider contributing to AFTC, as we are also known, so that we may continue to bring you the kind of theatre you have come to enjoy and expect.  Join us in this effort and encourage your friends and families to be a part of the AFTC experience.  Meanwhile, remember your donation will help make a difference. Thank you.