Hello friends
Of
Art Forms & Theatre Concepts, Inc.
AFTC
Please mark your calendars for Tuesday, December 1st
that is the day of giving throughout the world, and that is especially needed for us here at AFTC, where our need is very great. Like many in our community the COVID-19 virus that created the Pandemic has had a major impact on our organization. Because of the Lockdown we have lost a complete Season, including our Piccolo Spoleto and MOJA Arts festival productions, and our Black History and Christmas productions. So, it has been a very challenging year for us. As we prepare for the upcoming season, we hope that you can show your support for the Lowcountry's premiere African American theatre company by sending in your donations. Remember, every donation helps to ensure the African-American's presence on the stages of the Lowcountry.
All you have to do is just give!
Our upcoming production the musical "Street Dreams: The Inner-City Musical" is slated for June 2021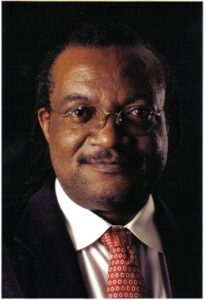 Thanks, Art Gilliard
Together we can make a difference
As you consider non-profit 501 © 3 organizations for tax-deductible donations during the year please remember AFTC. Help us build Art Forms & Theatre Concepts, Inc. into the kind of community Theatre Company we know it can be with your support. As a theatre company, with a focus on the African American experience for more than 25 years our survival depends on your generosity. Thank you very much for being there. Please remember, there are no small donations, every dollar helps. We now invite others to become an AFTC supporter. By joining now, you will be helping to build a community theater company that focuses on the works of African-Americans and their contributions to the stage. You will also be joining art lovers and supporters who want to ensure that quality presentations are made available for the entire community. Donations are tax deductible according to State and Federal Guidelines
Please send donations to:

Art Forms & Theatre Concepts, Inc.
Post Office Box 20130
Charleston, South Carolina 29413-0130
YOUR SUPPORT IS APPRECIATED
Thank you very much for your support